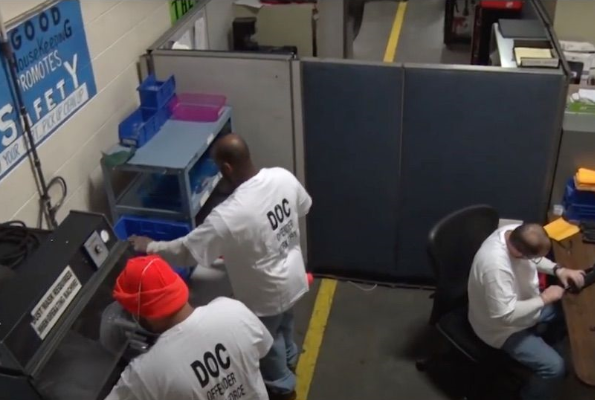 About VCE
VCE job training programs are voluntary and offenders interview to be accepted. The job skills and experience gained from VCE programs enable offenders a greater chance of finding a job after release.
Visit the VCE Virtual Showroom
Digital Works Virtual Tour
Essential Wellness Products
Virginia Correctional Enterprises manufactures Utility
Masks, Safety Barriers and other products to help
protect against disease transmission.
I have recently attended several meetings wearing our new summer uniform, both on and off campus, and have received many compliments. I have proudly told others that this was a Virginia Correctional Enterprises project and that we have been completely satisfied with the quality and service of VCE.